New Business Careers For Seniors
As senior citizens reach their middle fifty's and early sixty's they often think of retirement. Many seniors also think about second careers or ways to supplement their retirement income. So, for either financial or personal reasons you think you might want to work, you probably are asking yourself "What are the options for work"? Business careers for seniors come in many different packages. We all know that in most cases when you reach your golden years, that many companies are not too interested in the men and women after they reach a certain age. They either have to pay a high salary or they think that time has passed us by. That is why many seniors prefer to become entrepreneurs.The options are numerous and seem to be growing.
A Great Opportunity
There are many things to consider before you become involved in a new business career or any type of career. The first thing to consider is your goals. What do want toi accomplish monentary and personally? Since the life expectancy of Americans is so long now, if you retire from your current career when you are in your middle fifty's, you probably will live another 25 or 30 years or more. You could actually live as long after your first career as you did during your first career. Do you have the money to support you, your family, your life style for that period of time? Will you need to have a thriving income to achieve your goals or will you just need to supplement your income? Or do you simply want to change careers and start something new? These are just some of the questions that might need to be addressed.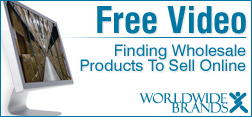 From running a bed and breakfast to launching a new product, retirees are starting their own businesses in droves Don't wait too long to make your decesion. Having your own business can enable you to work in an area that really interests you or can give you the flexibility to pursue those interests in your off time.
Career Options
Entrepreneurism makes great sense as a career move for retirees. This could be the beginning of a new and exciting phase of your life. Owning your own business means that you can set the schedule and work at your own pace. Almost any job or work expertise could be turned into a small business opportunity in retirement. The experiences of a long career can give seniors the knowledge and confidence to successfully launch a business.You need to give alot of thought to whatever career you choose. We have information, tools, and products that are available to assist anyone in helping them decide on a second business career or just a new career. Review our Business Career Choices to get some helpful ideas on a business career. Our list of career choices identifies careers that can be started without a large cash investment in getting started in those careers.
Questions To Ask Yourself
· What is motivating you to find a retirement job? Money? Boredom? Both?
· How much money do you need to earn?
· What do you want to spend your time on?
· What kind of work would you find fulfilling?
· How much time do you want to spend on the job?
· How much responsibility do you want?
· How much flexibility do you want?
· Would you consider working for yourself?
· What hours would you like to work?
· What kind of activities would you like to engage in at work?
· What kind of retraining are you willing to engage in?